Singer + Accompaniment
---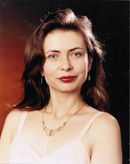 Alena Tichá
- soprano-
Alena studied at the Conservatory in Pardubice and AMU in Prague. She has worked with Virtuosi di Praga, Collegium Musica Sacra, Atlantis Collegium Vivaldi Quintet and others. She worked as a soloist in baroque music in Luxembourg, Germany and France.
Specialization: opera, operetta, musical
---
Tereza Roglová
- mezzo soprano -
Tereza graduated from HAMU & DAMU. She is a concert singer, theater & movie actress and voice educator. Author of stage music for dance performances.
Specialization: opera, actress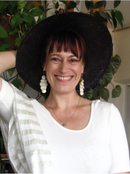 ---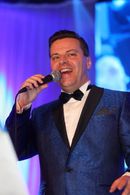 Czech Lohengrin
- baryton -
Solo singer with the voice of resonant baritone offers you a selection of the most beautiful romantic songs from Czech and foreign production.
"I was enchanted by the voice of Karel Gott, Waldemar Matuška, Karel Hála and I wanted to sing as easily as they did!"
Specialization: Popular, Samba, Blues, Mambo, Swing, Rumba and more!